Premium PLA Deep Purple Pearl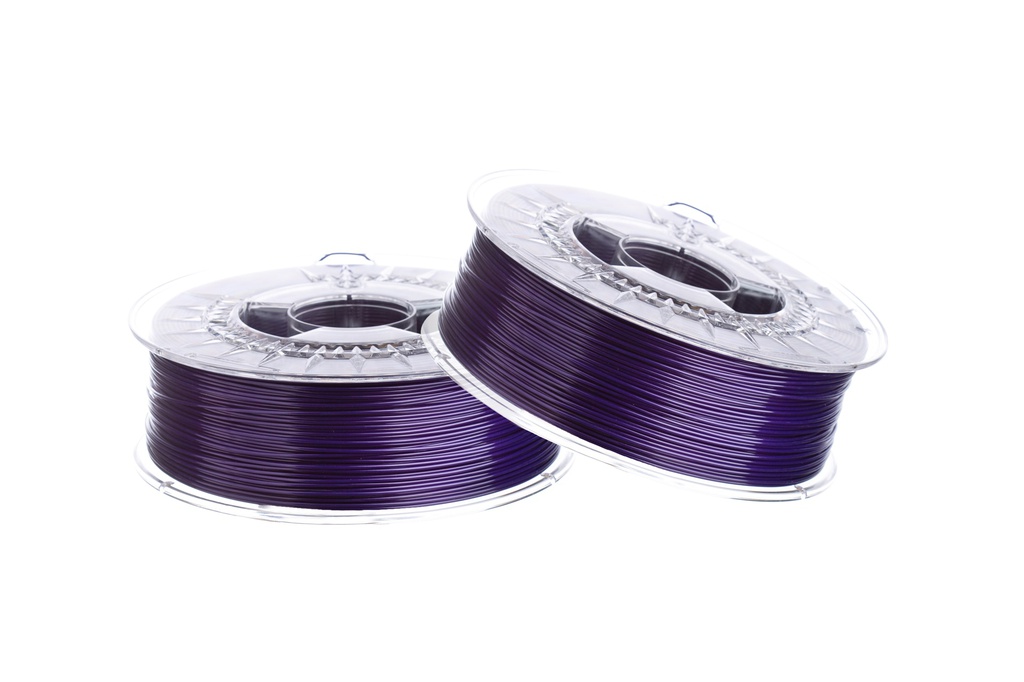 Premium PLA Deep Purple Pearl
---
Срокове и условия
Доставка: Еконт, Спиди, взимане от място
Срок: 2-3 Работни Дни
---
DESCRIPTION
RAST 3D are high quality 3D filaments produced in EU. Compatible with every FDM/FFF 3D printer.                                                                                                               
Our Premium PLA is specially designed by us formulation for High Speed and High Quality printing.                  
The dimensions we produce are: 1.75 and 2.85 ± 0.05 mm.                                                                                    
The filament is winded on specially developed by us ecological 100% biodegradable rolls of 1 kg and 0.5 kg
and vacuumed in a special barrier bag to prevent moisture and oxidation.
Materials made from 100% renewable sources.
Specification
Printing Temperature:  190 - 230°C
Heated Bad:                    50-60°C
Printing Speed:               Up to 450mm/s
Glass Transition
Temperature:                  55°C
Параметри
0.5 или 1.0 кг макара; Екологичен, без мирис. По -малко изкривяване
1.75 или 2.85 мм диаметър на нажежаема жичка (точност на размерите +/- 0,03 мм)
Препоръки
Препоръчителна температура на екструзия / дюза 180 ° C - 210 ° C (356 ° F - 410 ° F)
Диаметър на макарата: 7,88 " - Ширина на макарата: 2,69" - Диаметър на отвора на главината на макарата: 2,20 "
Устойчивост
Чрез смесване на растителни материали и полимери създаваме PLA за HATCHBOX 3D принтери.